Summary | Past and Present Projects | Recent Talks
"Deceptive Speech: Acoustic, Prosodic Lexical, Gender, Ethnicity, and Personality Factors," AFOSR Trust and Influence, 2016.
"Prosodic Entrainment Across Cultures," University of Toronto, 2017.
"Identifying Sentiment and Situation Frames in Low Resource Languages ," CMU, 2017
"Automatic Hedge Detection," DARPA DEFT, 2017
"Text-to-Speech for Low Resource Languages," Mons, 2015.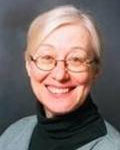 Julia Hirschberg
Percy K. and Vida L. W. Hudson Professor and Chair of Computer Science
Columbia University
Department of Computer Science
1214 Amsterdam Avenue
M/C 0401
450 CS Building
New York, NY 10027
email: julia@cs.columbia.edu
phone: (212) 939-7114