Summary | Past and Present Projects | Recent Talks
"A Question of Questions:  Prosodic Cues to Question Form and Function," Constraints in Dialogue, Potsdam , 2008.
"Speaking More Like You: Lexical, Acoustic/Prosodic, and Discourse Entrainment in Spoken Dialogue Systems," SIGdial, Columbus , 2008.
"Spoken Cues to Deception," LREC, Marrakech, 2008.
"Context and Prosody in the Interpretation of Cue Phrases in Dialogue," KTH, Stockholm , 2007.
"Charisma in English and Arabic Political Speech," Stony Brook, 2007.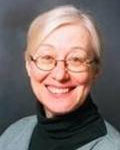 Julia Hirschberg
Professor, Computer Science
Columbia University
Department of Computer Science
1214 Amsterdam Avenue
M/C 0401
450 CS Building
New York, NY 10027
email: julia@cs.columbia.edu
phone: (212) 939-7114