LSA 2017: Intonation and Computation
Time: Mon/Thu 3:30-5:20
Place: TBA
Professor Julia Hirschberg (Office Hours TBA)
julia@cs.columbia.edu
Announcements | Academic Integrity | Description
Readings | Resources | Requirements | Syllabus
Description
This course introduces to computational linguistics approaches to the study of intonation.
Requirements
The major requirement of the course will be to design an experiment to evaluate intonational characteristics of some type of speaker state.
Academic Integrity
Copying or paraphrasing someone's work without attribution is plagiarism and will result in a grade of zero for the assignment. Please see the university policy.
Required texts are available online via links from this syllabus.
Grading

:
50% Class participation

50% Course Project
· Praat - Praat resources
· Help using ToBI - ToBI Annotation Environments
· Text-to-Speech Links and more...
· Sox - audio file editing
Syllabus
C

Topic

Reading Assignments

HW Due Dates and Other Assignments

Jan 18

Jan 23

Spoken Dialogue

: Human and Machine

J&M 24-24.1, 24.8

Project Description assigned. Make appointments to talk with Prof or TAs about your project.

Jan 25

J&M 7.1-7.3, 7.5

Jan 30

J&M 7.4

Feb 1

Download Praat to your laptop if you have one and bring to class with headphones if you have.

Feb 6
Project Elevator Speeches and Lab Visit
BVC Contest
Project Description due.

Each team gives a 4-5m elevator speech about project in class.

Feb 8

J&M 8 (pp. 249-50, 281-84); TTS-history; Historical examples

Feb 13

Rivka Levitan

Project Part 1 (TTS) assigned

Feb 15

J&M 8.1, Sproatetal01

Feb 20

J&M 8.2; Ghoshaletal09

Feb 22

Hirschberg03, J&M 8.3.0-8.3.4, ToBI labeling conventions


Download and listen to all the ToBI examples.

Feb 27

J&M 8.3.4-8.3.7

Feb 29

Takehome exercises (due in class Mar 7)

Mar 5

J&M &M 8.4-5, 8.6 Tokuda35al02

Project Part 1 due

Project Part 2 (ASR) assigned

(option: Installing Pocket Sphinx on your laptop)

Mar 7

Midterm

NB: Please deposit the take-home exercises for this exam in Courseworks before class.

Mar 12-16

Spring Break

Mar 19
Human Speech Perception
J&M 10.7

Mar 21

J&M 9-9.2

Mar 26

Sphinx home page, examples: C++, Python

Erica Cooper

Mar 28

J&M Ch 12-12.4

Apr 2

J&M 4-4.4

Apr 4

J&M 6-6.5, 9.3-9.5

Michael Picheny, IBM Research

Apr 9

J&M 9.6-9.9

Project Part 2 due

Project 3 (SDS) assigned; Special Addition

Apr 11

J&M 24.2-3

Apr 16

J&M 24.5, Hirschbergetal04

Apr 18

Apr 23

Apr 25

J&M 24.4, Walkeretal97

Preliminary Project Demos

Apr 30

Final Exam

May 1-3

Study Days

May 9

Project Demos (1:10-4)

CLIC Lab

Project Part 3 due; Special Addition
Links to Resources
cf. also resources available from the text homepage
Places to look up definitions and descriptions of terminology:
Other resources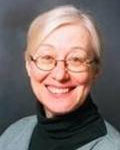 Julia Hirschberg
Professor, Computer Science
Columbia University
Department of Computer Science
1214 Amsterdam Avenue
M/C 0401
450 CS Building
New York, NY 10027
email: julia@cs.columbia.edu
phone: (212) 939-7114