Directions to Dan Rubenstein's Office (CEPSR 816)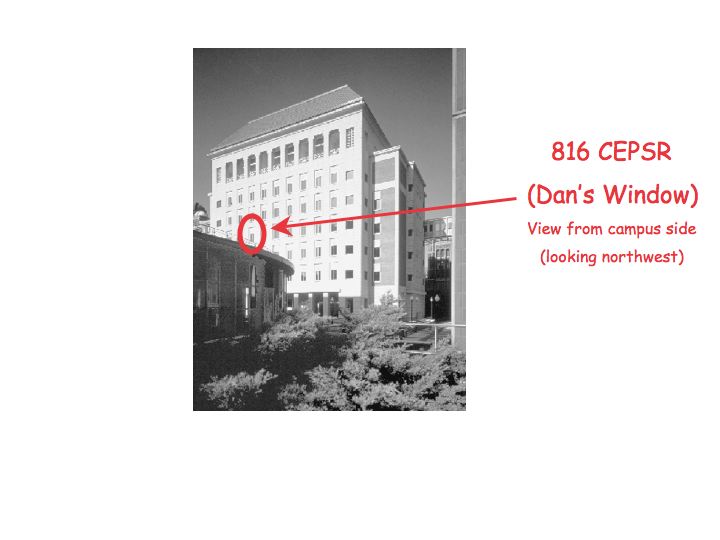 My office is Schapiro Center (a.k.a. CEPSR) 816, located at 530 120th Street between Broadway and Amsterdam Avenue on Columbia's main campus (see here for a map).
Careful - Columbia has a Schapiro Building (as opposed Schapiro Center) on 115th between Broadway and Riverside Drive. DON'T GO HERE!!!
Directions:
By train: take the 1 train to the 116th Street station. (Here's a map: look for the 1 in the red circle) along Broadway at 116th Street. When you exit the station, you will be on Broadway. Enter the campus at 116th Street and head uptown (North), going up a few flights of steps, past Low Library, past Uris, until you hit a wall of buildings and can't go any further without taking a staircase down. Schapiro Center is in the middle, come on in!


By bus or cab: The best place to enter is 120th Street between Broadway and Amsterdam. Schapiro Center is the white building with the black gate in front of it. When you enter, there is a very slow elevator that will take you from street level (2nd floor) to campus level (4th floor). When you exit this elevator, take the glass doors on your left to the other elevator bank to get to the 8th floor.